happy schools, happy teachers, happy students
We were so happy to recently receive the update below from our dear friends at the two Happy Schools in New Dehli, where Wendy Brooks sponsors the salary of Neel Kamal – an adored teacher dedicated to creating strong foundations for the students to learn and grow.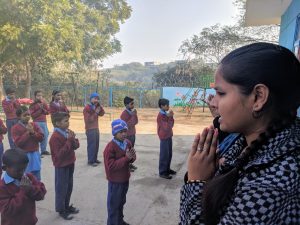 Neel Kamal, fondly referred to as Neelu, is a very loving and caring individual. She was the first teacher to be employed with the new branch, The Happy School Too of The Happy School in April of 2017. Very young in age and experience, she jumped into the confusion and flurry of activities of admitting children, making student lists, laying out curriculum etc., akin to new establishment, with utmost confidence and has been our pillar of strength ever since. Her intelligence, inane desire to teach and guide children make her indispensable. She is a good organiser. She keeps tab on the important documents and events of the school. She can take on a lot of responsibilities and can coordinate the toughest of tasks with her colleagues with graceful ease. In a low budget institution like ours, she sportingly takes on administrative and other responsibilities beyond the role of a teacher.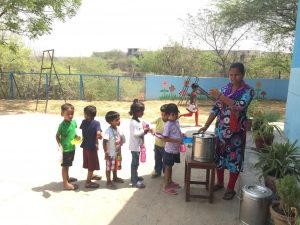 Neelu joined us as a qualified teacher in Primary education with just two months experience in the field. She cleared her Teacher Training Course with a distinction, is a keen learner and has been quick to adopt methodologies that enhance her teaching skills. The children have benefited immensely with her guidance.
She is a good Samaritan. Having a house close to the school, she often houses the sick and injured children until their parents take them after school. She has a special concern for safety of the children and never leaves them unattended with male staff and after school. Neelu also helps the weak students after school hours on her own initiative. Always putting the school before her personal comfort, Neelu is clearly a favourite with the children, her colleagues and her seniors. 
Neel Kamal is a class teacher for Grade 1 and a Math and Hindi teacher for Grades 1 and 3. She is passionate about teaching. She aspires to be a good teacher for her students.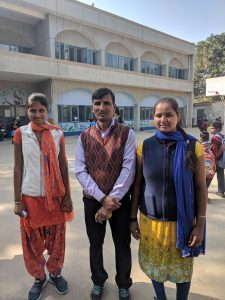 share on