Disruptive Ideas Forum – Collaboration Challenges
On Thursday 24th of October, the team at Wendy Brooks & Partners presented the final event in our 2019 Disruptive Ideas Forum Series.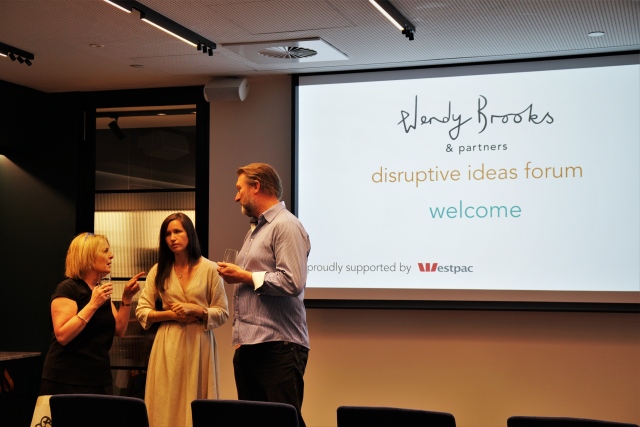 The Disruptive Ideas Forum is an accessible capacity building event for social purpose organisations that tackles a range of themes of relevance to the sector – from fundraising innovation, to social procurement, to child safe organisations, building kinder workplaces and more. Guests can register free to hear from leading practitioners who share their experience with the audience. We also encourage robust discussion and unpack themes that help organisations work more effectively as leaders and advocates of social impact. Our audience includes staff, CEOs and board members of not for profit, social purpose and philanthropic organisations.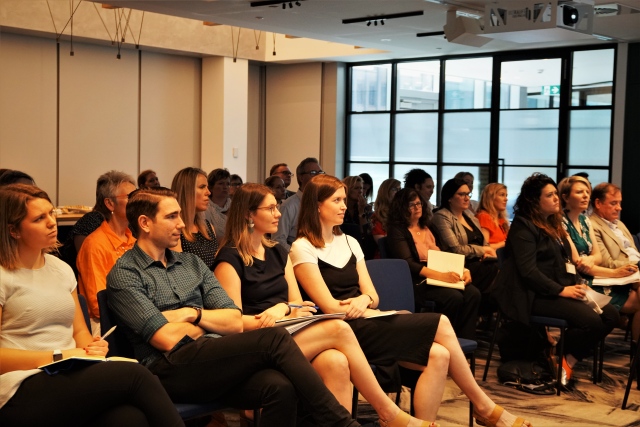 Our October Forum focused on collaboration challenges. We asked why horizontal collaboration between NFPs, where organisations in a similar space work together, is much harder to achieve than vertical collaboration, where the collaboration is based on separate areas of expertise. Our speakers were Kevin Robbie, Director of Think Impact and Aileen Ashford, CEO of Kids First.
Kevin spoke first on collaboration challenges and how to overcome them. Kevin emphasised that many interventions (programs) are still largely driven by the fundraising potential and political attractiveness, rather than impact. He argued the days of super-massive organisations going it alone to fix social problems are over, and that "hero" organisations obsessed with winning grants and tenders won't lead to better social outcomes. He warned that governments are waking up to this and stressed new and more collaborative-focused ways of funding the sector may be closer than we think.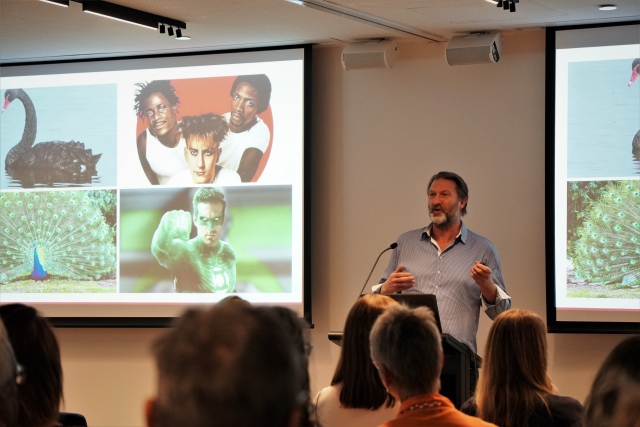 Aileen spoke next about the process Kids First went through to bring the Caring Dads program to Australia. Caring Dads is a family violence group-work intervention program for fathers who have neglected, physically or emotionally abused, or exposed their children to family violence. Caring Dads was not put to tender by government in Australia, as is often the way with family services initiatives, rather Kids First recognised the potential of the program (developed internationally in Canada) and proposed to adapt Caring Dads for the Australian context in partnership with other leading NFPs. Aileen spoke about the integral role collaboration played in extending the program's reach across Victoria – and how other NFP partners became essential for design, implementation and roll out. The collaborative approach of Caring Dads was also key to bringing funders on board – which contrasts to the status-quo funding model in Australia where organisations are often forced to compete, rather than collaborate.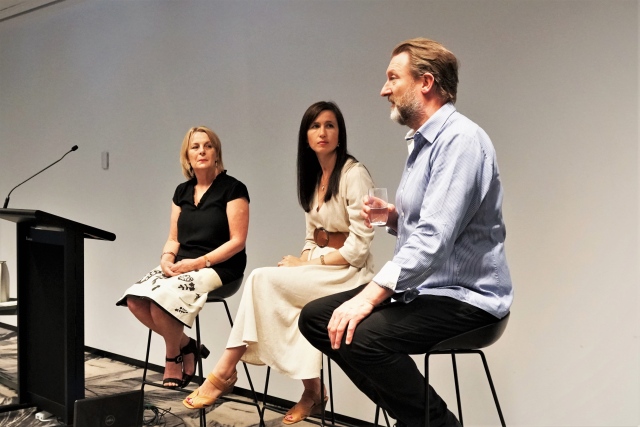 Our Disruptive Ideas Forum series will kick off again in 2020 – we hope to see you there for our biggest series yet.
To be the first to find out about the Disruptive Ideas Forum, please register for our Disruptive Ideas mailing list here: sign up link.
share on