Visiting Centurion University
Nine of our team recently went to India on a study tour visiting Centurion University and a number of associated social enterprises and community projects. We had an amazing time and learnt a lot about methods of community engagement, community-led development and capacity building.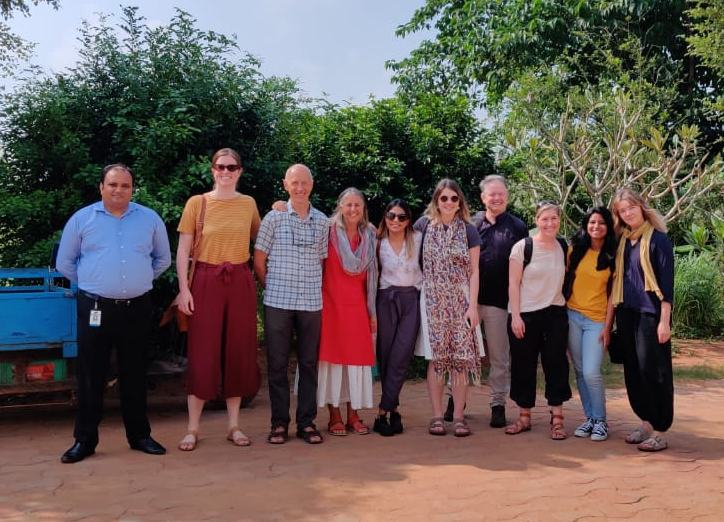 Why visit Centurion University?
Based in the Indian state of Odisha, Centurion University has reimagined education in its quest to contribute to a more equitable, thriving India.
In addition to offering undergraduate, post-graduate and doctoral courses, Centurion has a large focus on creating opportunities for marginalised and disadvantaged youth to earn a sustainable livelihood. This enables everyone to participate in the nation's growth story… and in fact, to drive it.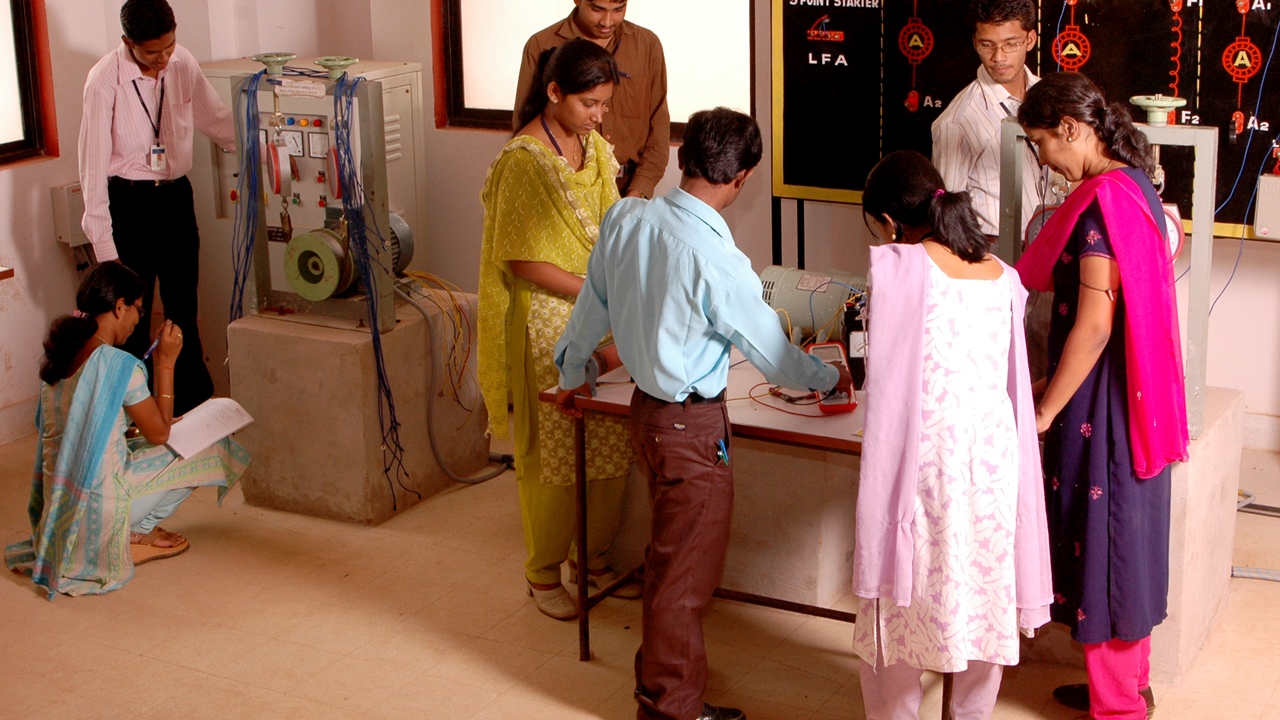 Electronics lab
For example, through its social entrepreneurship outreach entity (Gram Tarang), Centurion is training  100,000 students each year (of which 40% are school dropouts, 70% are poor and 45% are women) with more than 85% (including over 200 differently abled youth) going straight into jobs with industry partners in major urban centres.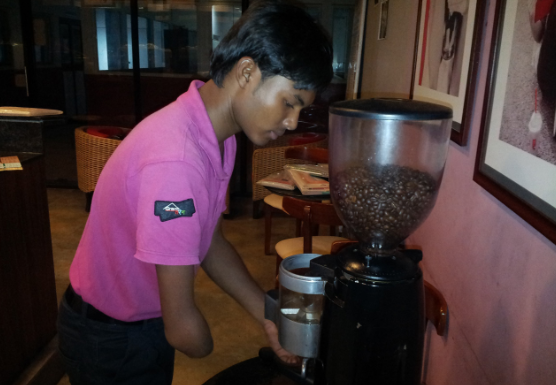 Gurudev Hansdah was accepted into Centurion's Coffee Brew Master program and now works at Café Coffee Day in Bhubaneswar. (Read about Centurion's inclusion program that leads to Deaf people getting into mainstream employment as "silent brew masters".)
Centurion works with 15,000 farmers in a remote part of Odisha and provides training and access to production facilities that enable these farmers to engage in more sustainable and profitable farming practices and sell their crops higher up the value chain to international markets, meaning more farmers can stay on the land.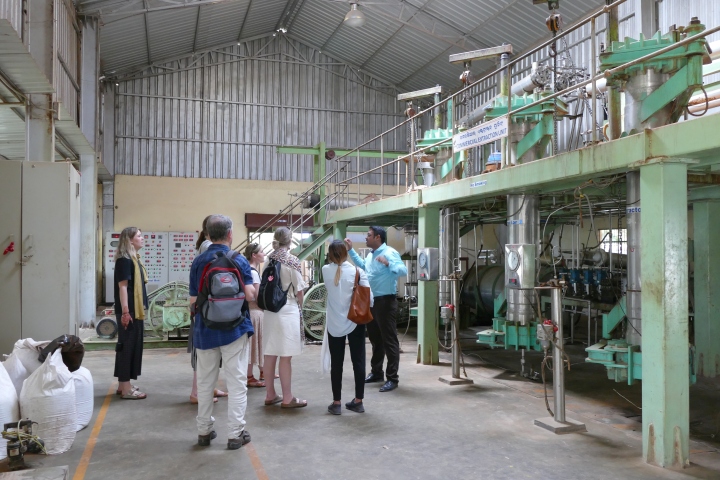 Spice processing factory in Paralakhemundi
And it runs an Urban Micro Business Centre that develops, supports and encourages entrepreneurship with a specific focus on youth and adult women living in slums.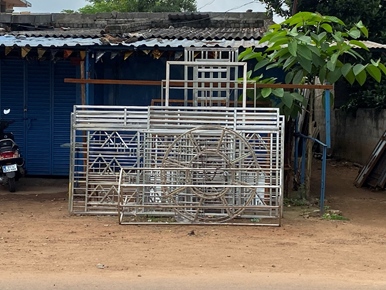 This is a photo of a welding business started by a young man following training at the Urban Micro Business Centre. His survival previously depended upon pick pocketing, but he now runs a successful business that employs 14 people.
Centurion's radical new education model provides inclusive, vocational, competency-based education based on community engagement, industry linkages and co-creation. It is based on an understanding that inclusive growth cannot become a reality without inclusive education.
This model emerged out of the conviction that academic institutes can and must integrate with local communities and become economic and social development hubs, especially in remote, economically and socially challenged areas. Industry partnerships are a vital component of the model, so the university has over 30 active industry partners who sponsor live production environments for action-based, vocational learning and over 200 job placement partners to support direct job placements for eligible students.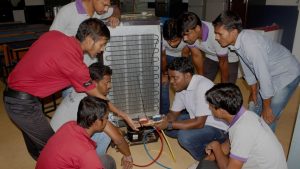 Refrigerator technician training
Centurion has developed a sustainable and scalable education system that embraces diversity and takes education to the deprived and marginalised, skilling rural India.
It has a specialised outreach program involving the panchayats (local village councils), job fairs, door knocking and alumni word of mouth to encourage students from rural areas to study at the university. This comprehensive approach is necessary to overcome tradition and parental reservations and expectations, especially when many young people in these isolated areas have virtually no employment prospects due to their limited academic success and remoteness from major job centres. In fact, many of the prospective students, especially the women, are first generation learners and earners in their families.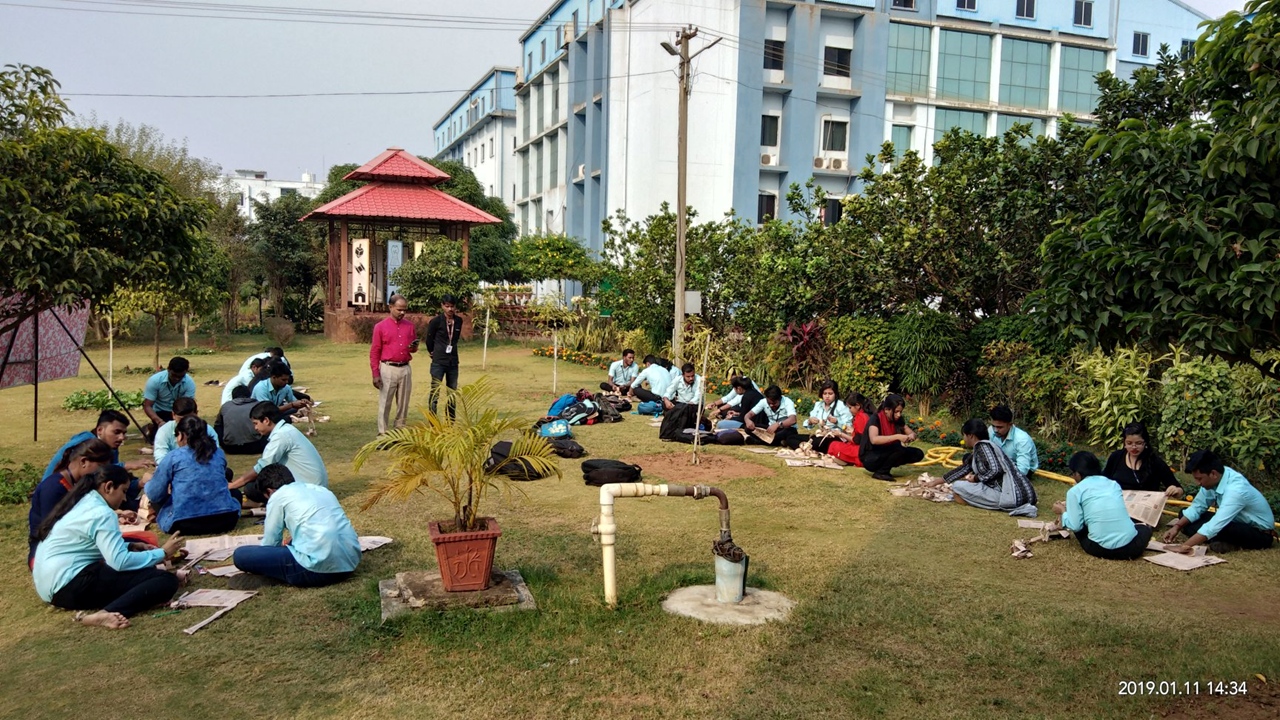 Centurion has created a system that has multiple points of entry and exit and is hands on, experience-based and practice oriented, leading to the development of the skills needed to enter employment.
Centurion is not only a provider of technical skills and job placements but also provides the life skills required for rural youth to transition from rural villages to large cities. This includes relocation support, mentoring, counselling, links with health and social services and crisis support. In addition, it provides a framework for continuous education through work integrated learning and further study through the National Institute of Open Schooling (the largest open schooling system in the world) so that the first job is only the first step in their journey.
The core mission of the university has always been to "shape lives and empower communities" with an inherent faith in the power of the individual (even those who have dropped out of school) – that self-reliant individuals can help to create a self-reliant country. With five campuses, 50 skill courses across 12 sectors, 200,000 school dropouts trained (over 50% women), and five social enterprises incubated and scaled, Centurion University is going from strength to strength.

Bhubaneswar campus
It is changing our understanding of what education can achieve and how it can be delivered. Education can and should be about creating value for individuals, the community and the nation – not just economic value and capability but also human values and social responsibility for the welfare of society and the environment.
Centurion has developed a model that enables rural youth, the differently abled, slum dwellers and farmers to break out of the poverty cycle. Join us as we take this exciting new paradigm to the world!
share on