World Health Day – support nurses and midwives
It's #WorldHealthDay!
Today, we celebrate the work of nurses and midwives by showing our appreciation for their bravery, courage and resolve in the global #COVID19 response.
Nurses and other health workers are at the forefront of COVID-19 response – providing high quality, respectful treatment and care, leading community dialogue to address fears and questions and, in some instances, collecting data for clinical studies. Quite simply, without nurses, there would be no response – #SupportNursesAndMidwives!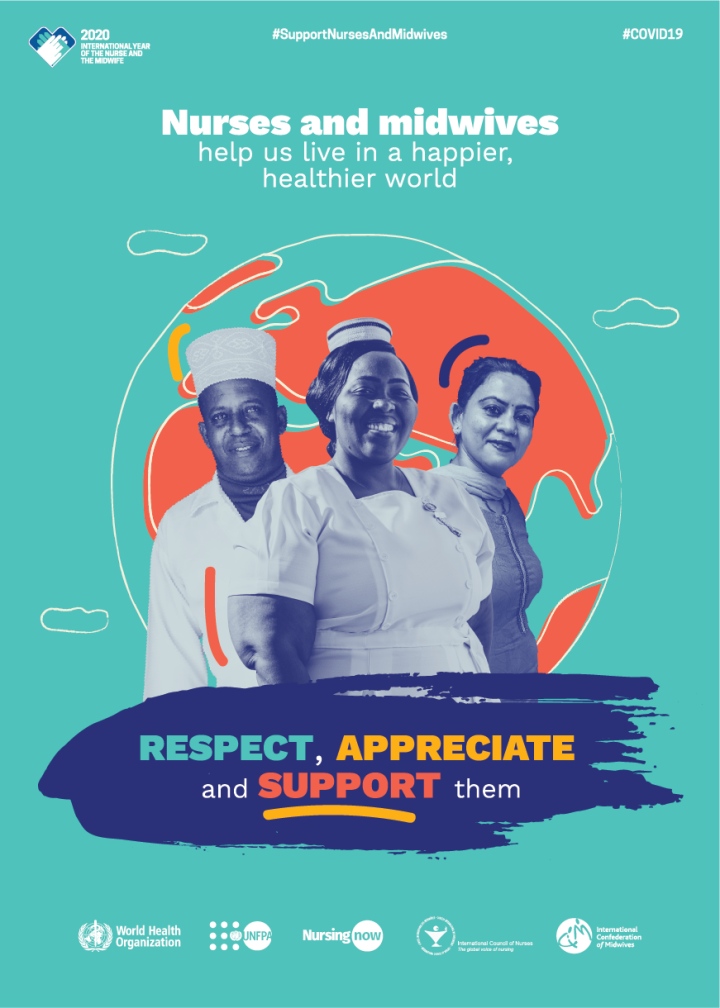 The World Health Organisation has declared 2020 as the International Year of the Nurse and Midwife, in honour of the bicentenary of the birth of the founder of modern nursing, Florence Nightingale. And flowing from this, the theme of World Health Day is "Support nurses and midwives".
One of Florence Nightingale's legacies is that she taught us that health inequalities are not inevitable and can be significantly reduced.
So, today we should think about how we can respect, appreciate and support nurses and midwives, how we can reduce health inequalities and how we can look after ourselves and others in the current situation we all find ourselves in.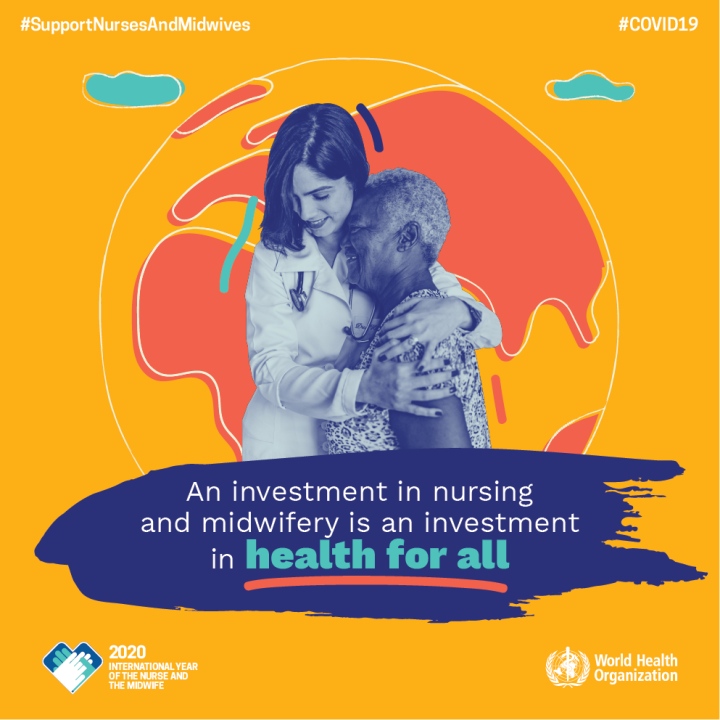 Health in the upheaval created by the coronavirus – COVID-19
With everything changing so rapidly and our usual routines and way of life being thrown off kilter, it's really important to prioritise mental health and well-being throughout this time.
It is understandable that you might feel afraid, worried, anxious or overwhelmed by the constantly changing alerts and media coverage regarding the spread of the virus. But there are a few things you can do to stay mindful and connected at this time.
Set up routine and structure for your workday and create boundaries between 'work time' and 'home time': Most of us have a bit of extra time in the mornings without the usual commute. Perhaps there is something else you could use this time for – a morning walk, a journal entry, speaking to a family member or friend on Facetime.
Stay connected with co-workers and your manager by scheduling regular virtual or phone meetings
Stay mentally and physically active: Get outside at least once a day. How about an online museum/gallery tour to get virtually out of the house? Need some reading/watching recommendations?
Practice gratitude and kindness where possible
Manage your exposure to media coverage: Be mindful of the sources you are accessing and how much time you are spending on the news. Try and put some boundaries around this.
Try thinking of this as 'physical distancing', not 'social distancing': It's still possible to stay socially connected, we just can't have that physical connection – there's a big difference!
The "Guide to living with worry and anxiety amidst global uncertainty" has some useful tips and strategies for staying grounded at this current time.
As António Guterres of Portugal, the ninth Secretary-General of the United Nations said, "We are in this together – and we will get through this, together".
share on