We must invest more in mental health
This World Mental Health Day on October 10, Wendy Brooks and Partners is joining the WHO's call for a massive scale-up in investment in mental health.
Mental illness is very common – 1 in 5 Australians are affected by mental illness annually. Despite this, mental health is one of the most neglected areas of Australia's public health system and this needs to change.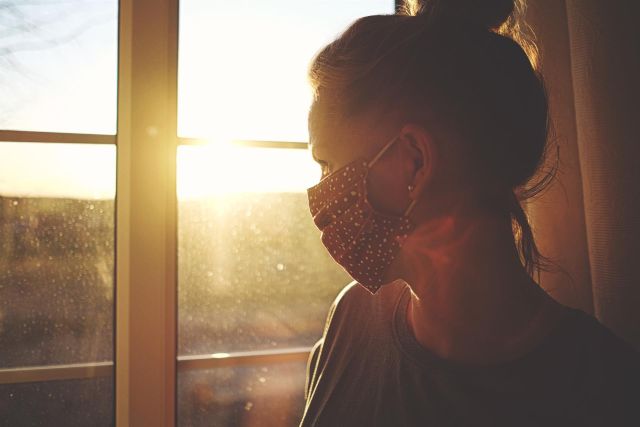 For many people, stigma can prevent them from seeking help with their mental health. The Black Dog Institute states that, "54% of people with mental illness do not access any treatment. This is worsened by delayed treatment due to serious problems in detection and accurate diagnosis. The proportion of people with mental illness accessing treatment is half that of people with physical disorders." Ultimately, we need to reduce the stigma associated with talking about mental health or accessing mental health services so people get the help they need before issues snowball.
According to rethink.org, roughly 80 per cent of people living with mental illness say that the COVID-19 has made their mental health even worse. This fact alone makes this year's #WorldMentalHealthDay worthy of even more attention.
COVID-19 has provided an opportunity for people to be more open about their mental health challenges by providing a shared mental health challenge across society. We need to make sure that we not only address the mental health challenges posed by COVID-19, but that the window to discuss mental health remains open beyond COVID-19 and the experiences of lockdown.
On this World Mental Health Day, we call on people to invest more in their own mental health and for governments to invest more in our community mental health services.

How can we look after our own mental health?
There are many things we can do to take care of our mental health:
Look after our physical health – exercise, eat well and get a good night's sleep
Maintain social connections and reach out to others

Use technology to stay connected but limit your social media exposure and choose trusted sources

Consider if we need to develop new routines to cope with changing circumstances
Be kind to yourself and take time just for you

Take time out to play
Find some colour and fun in your day

Explore new hobbies
Meditate
Laugh
Look for more daily experiences of awe
Be prepared to seek support if needed.
"Are you having a laugh?"
Children laugh as much as 400 times a day, while adults on average only laugh a miserable 14 times a day. When we laugh, our body releases endorphins, which are natural pain killers, into our blood stream. As a result, we feel happier and we relax easier. This reduces stress and anxiety which helps us cope with whatever is happening in our lives.
Let's make sure we laugh more often! Did you know why that chicken crossed the road?
Gut-brain axis impact on mental health
There is increasing evidence that our gut health has a direct link to our mental health via the gut-brain axis, a communication pathway between the gut and the brain. So, we should eat well for both physical and mental health.
There are many articles out there on what is good for your gut health. For example, from the BBC and Healthline.
The power of awe – putting its benefits to work
Research suggests that awe can make you happier, healthier, humbler, and more connected to the people around you. Taking the time to experience awe—whether through engaging with nature, enjoying great art or music, observing inspiring architecture, or even bingeing on breathtaking YouTube videos—may be a pathway to improving your mental health as well as your life and relationships.
The Greater Good Science Center (GGSC) at the University of California, Berkeley has some good suggestions for some awe-inspiring activities and Eight Reasons Why Awe Makes Your Life Better.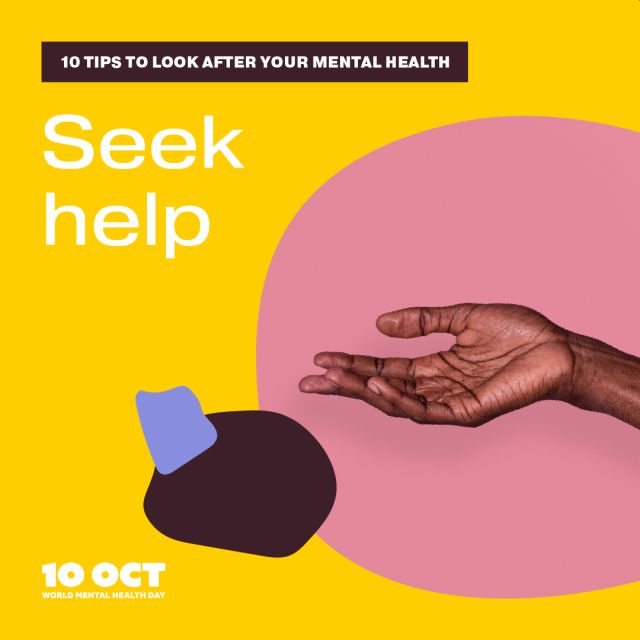 Coronavirus: digital mental health tools that can help
Changes to telehealth services during Coronavirus mean that all Australians can now access professional mental health support without leaving home. But, did you know that there are free online tools that can help too?
These programs and apps can help people experiencing worry, stress, depression and anxiety, or for those who are simply looking to boost their mental health and wellbeing during this time.
This article from Springwise introduces seven innovations aimed at improving mental health.
Join the voices seeking more for our mental health
We need to work together to remove the stigma associated with mental health. As a society, we need to embrace and make space for people to open up about mental health and mental illness. Chances are someone in your close circle has experienced a mental illness at some point in time, so let's be real and talk about it.
While as individuals we can make time for our wellbeing, we also need government to significantly increase its investment in our mental health, not only now, but in the long-term.
share on