Join #GenerationRestoration
World Environment Day is celebrated every year on June 5, to remind humans that we are not alone on this planet but we only live as part of a huge biological ecosystem and are not separate from the environment we live in.
This year, World Environment Day is dedicated to the protection and revival of precious ecosystems all over the world. This is the perfect moment to join #GenerationRestoration, a global movement to restore ecosystems everywhere for the good of people and nature, and power change for the better.
Ecosystems support all life on Earth. The healthier our ecosystems are, the healthier the planet – and its people. Ecosystems provide us with priceless benefits. They include a stable climate and breathable air; supplies of water, food and materials of all kinds; and protection from disaster and disease. Natural ecosystems are important for our physical and mental health, and for our identity. They are home to precious wildlife. For many, they are a source of wonder and spirituality.
The UN Decade on Ecosystem Restoration
That is why the United Nations has declared the Decade on Ecosystem Restoration.
Starting on World Environment Day 2021, individuals, groups, governments, businesses and organizations of all kinds can join forces in a global movement to prevent, halt and reverse ecosystem degradation and secure a sustainable future for all. The UN Decade on Ecosystem Restoration aims to prevent, halt and reverse the degradation of ecosystems on every continent and in every ocean. It can help to end poverty, combat climate change and prevent a mass extinction. It will only succeed if everyone plays a part.
How can you get involved in ecosystem restoration and join #GenerationRestoration?
Take action:
Start or join a restoration or conservation effort
Clean up a lake, beach, park or other natural area
Green your home, business, school, or a public space with local species of plants
Make a donation to a restoration or conservation initiative
Make smart choices:
Change your behaviour and spending to shrink your local and global environmental footprint
Halt purchases of products and services that are not certified as sustainable
Consider a new diet or catering policy based on seasonal, sustainable and plant-rich products
Divert resources towards companies and activities that bring back nature instead of harming it
Raise your voice:
Make your voice and ideas count in debates about how to manage your local environment, and about how we can make our societies and economies more sustainable and equitable
Press decision makers to do the right thing
Start or support campaigns that draw attention to climate change, nature loss and what can be done to reverse these trends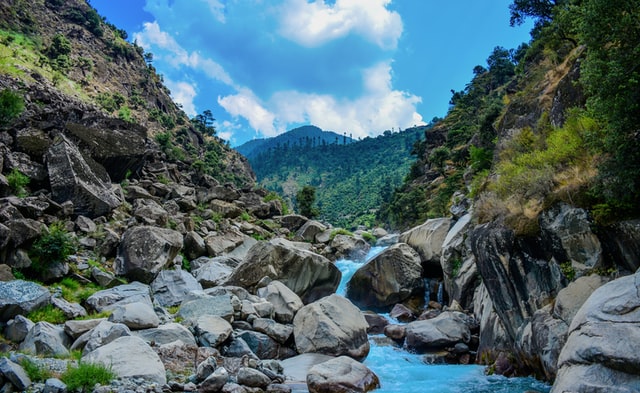 Photo by asad on Unsplash
To kick off the United nations Decade on Ecosystem Restoration (2021 – 2030), the United Nations Environment Programme has published a practical guide to ecosystem restoration and healing the planet – The Ecosystem Restoration Playbook. Download it today so you can join #GenerationRestoration and power change for the better!
Together, we can ensure communities are able to address problematic power structures in the legal and political systems that lead to environmental injustices.
Together, we have the power and knowledge to reverse the harm and restore the Earth. But we must act now!
What will you restore?
share on